2019
Totilas appeared at the KWPN Stallion inspection at Den Bosch and the crowd roared.  Even reporters on the NOS news hour reported stories about the living legend. Reporters from Brabants Dagblad and Radio 1 program watched from the sidelines.  Brabants Dagblad published The Great Totilas Returns to the Ring, Den Bosch Gives a Standing Ovation on the Internet and an article in the paper, First Class Seducer, That Totilas, about 19-year-old stallion. Our former stallion Total U.S. with Edward Gal and Glock's Toto Jr with Hans Peter Minderhoud had the crowd in the Brabant Hall on its feet.
Just as 10 years ago, at the 2009 KWPN Stallion inspection 2009, the Brabant hall was sold out in 2019. Then and now for Totilas. Both times the KWPN had to put up signs to send visitors back home. The return of Totilas to the Netherlands ensured all tickets sold out quickly.
In the Black Magic presentation, Totilas delivered the excitement, and his son Glock's Total U.S. with Edward Gal stole the show. Words cannot describe the electricity in the Brabant Hall that night.  Some things you just have to see. The performance from 7-year-old Total U.S. with Edward brought the crowd as much if not more rapture than his magical sire, Totilas.
Overview
Dressuurpaard

Zwart

22 years old

170 cm

KWPN

Oldenburg

Holstein

Hannover

Westfalen

Frozen

Freiminka-stam, Merrielijn 38, fokfamilie 715

Aanvullende info

WFFS-free 



* Price direct checkout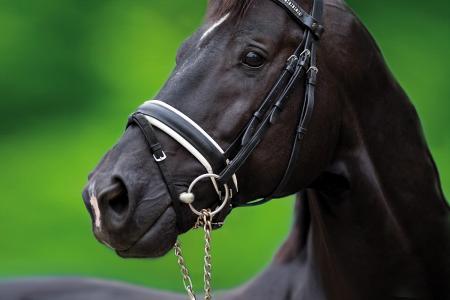 Totilas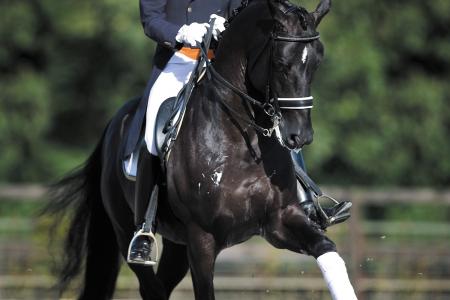 Totilas
Totilas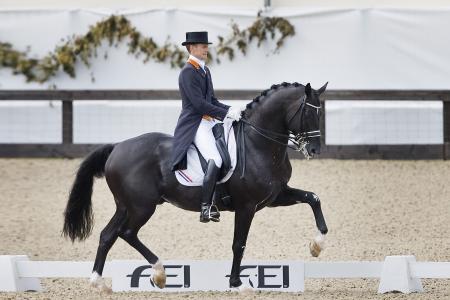 Totilas
World Champion Kentucky 2010
Best-known stallion in the past decade
Breeds a truly fantastic attitude