Winning Small Tour debut of no less than 75.441% under Hans Peter Minderhoud
Champion Dressage Subtop Multi-Day Tolbert
2nd day, winner Prix St. Georges with a score of 76.32%
1st day, winner Prix St. Georges with a score of 73.60%
During the last KWPN Stallion Show, we issued a business card with Gebr. Brouwer for Incognito. During the pre-selection, 5 good Incognito stallions were presented, all of which showed beautiful, refined conformation, a lot of front action, and light-footed movement with a very nice foreleg.
Nominated for the 2nd Viewing were Newt the Incognito-son x Krack C x Ferro bred by Gerrit and Anne Marie van Esterik from Ochten and Nachtwacht the Incognito-son x Everdale x Scandic bred by Hennie van de Bighelaar from Velddriel. The beautiful, strong moving Nachtwacht was selected for Performance test in Ermelo. We also saw many beautiful models of him at mare inspections, often with a beautiful front and foreleg. The 3-year-old mare offspring also show a fine and light-footed gait.
Performing well under Hans Peter Minderhoud
Father of AES Champion Dressage horses Make My Day mv. Cocktail bred by Fam. Hummel
2019/2020 Finally we saw Incognito again in Den Bosch under Hans Peter Minderhoud. They had a very nice performance and Incognito shows a lot of technology for the collection. It is nicely cured and seems to have been completely up to standard by having been out of it for more than a year. His canter has also become stronger and he is already jumping very nice changes. At the end of July 2018 an accident happened with Incognito that you absolutely do not want but can be exposed to. By a kick against a board in the step mill, it broke and he got stuck. Incognito was seriously injured and rehabilitated for a long time. Fortunately it has all gone in the right direction.
Incognito's first two groups of foals did very well at foal examination and selection. Similar to his father, Incognito has a lot of expression, easily lifting his forelegs even in the walk.  If these are points you want to improve in your mare, then Incognito is the ideal stallion. He is a dream to ride as he is elegant and light-footed, bred by Marianne Hendrikson out of the successful line of Glock's Undercover and Amazing Star. Incognito's excellent performance test results of 83.5 points includes a 9.0 for rideability.
Good competition results under Hans Peter Minderhoud
Highest placed approved KWPN stallion with 88.2 point in the Pavo Cup semi-finals in 2017 for 4-year-old dressage horses
Overview
Dressuurpaard

Bruin

10 years old

172 cm

KWPN

Hannover

Fresh

Landsvrouwe-stam, Merrielijn 228, fokfamilie 1951

Aanvullende info

Genome 100 
WFFS free

* Price direct checkout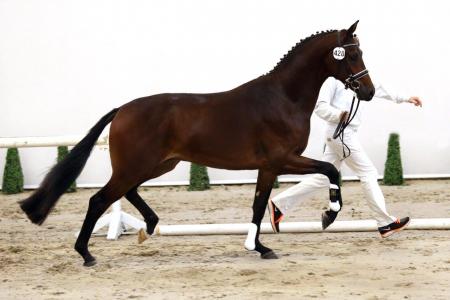 Incognito HK-2016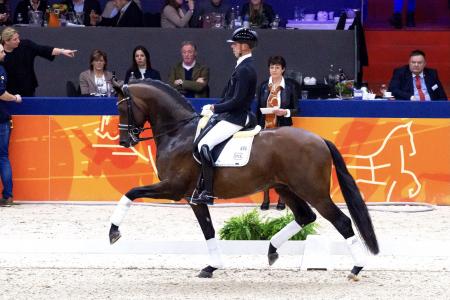 Incognito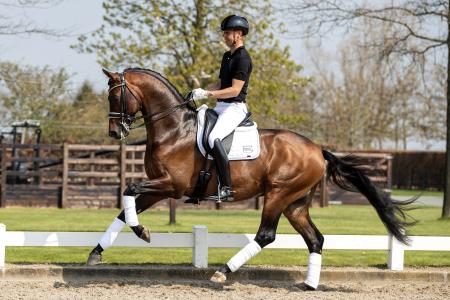 Incognito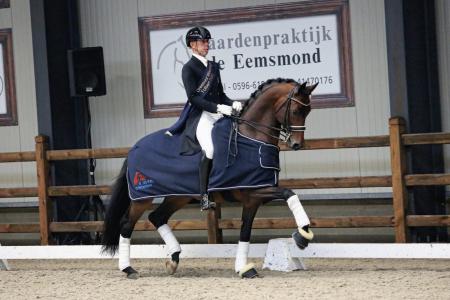 Incognito
Incognito can improve race, appearance, light-footedness, rideability and self-carriage in dressage horse breeding
Performance
KWPN Onderzoeksrapport:
Stap: 7.5
Draf: 8.5
Galop: 8.5
Souplesse: 8.5
Houding en balans: 8.5
Rijdbaarheid en instelling: 9.0
Aanleg als dressuurpaard: 8.5
Totaal: 83.5