2020 Winner Stallion Competition Den Bosch class Z / ZZ under Rob Heijligers
2019 Qualified for the World Cup Lanaken 6-year-old jumpers
In 2019 Illusion CL showed a collection of appealing, riding type foals that are well developed. The neck has a good length, shape and muscularity. The back has a good length and muscularity. The loins are well muscled and well connected. The foreleg is correct. The hindleg is correctly positioned. The walk is correct and flexible. The foals of Illusion trot with suppleness. There were foals that galloped with good posture, upwards and with space and balance.
2018
Illusion and Sanne van Gendt have competed consistently in class M all year, riding nice, tight rounds. Illusion jumps easily, and he has a promising show jumper future.
Illusion and Sanne van Gendt did well in the Stallion competition 2017/2018. With double clear rounds in both Kronenberg and Zuidbroek, they earned the top qualification place for the 4-year-old jumper Stallion competition. In Den Bosch, they had another clear round and placed third in the finals out of 21 approved KWPN stallions. Illusion placed fifth place in the Championship inspection at the 2016 KWPN Stallion inspection in 's-Hertogenbosch.
Overview
Springpaard

Donkerbruin

10 years old

167 cm

KWPN

Fresh

Merrielijn 110, fokfamilie 708

Aanvullende info

Genoom 107

WFFS-free

* Price direct checkout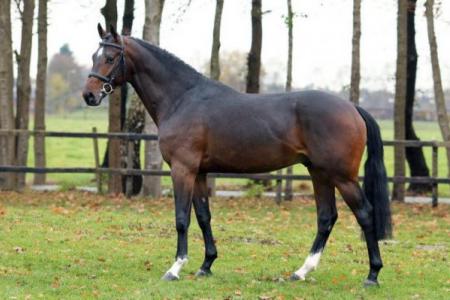 Illusion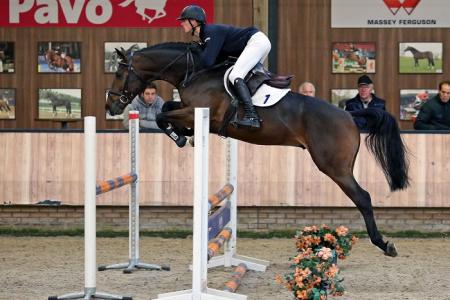 Illusion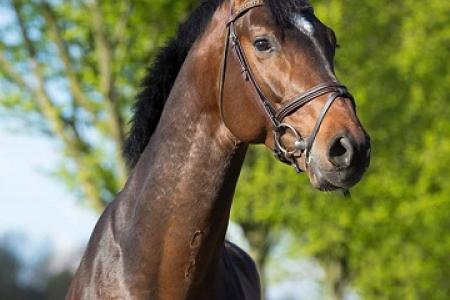 Illusion
In 2016, Illusion was 5th in the Champion Inspection at the KWPN Stallion Inspection 
Performance
KWPN Onderzoeksrapport:
Galop: 8.0
Reflexen: 8.0
Techniek: 7.5
Vermogen: 7.5
Rijdbaarheid: 8.0
Instelling: 8.0
Aanleg als springpaard: 7.5
Totaal: 78.0